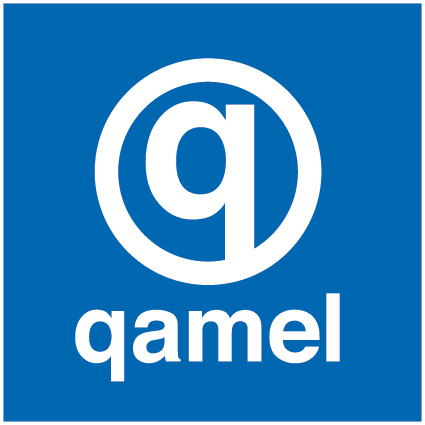 Copernica partner Qamel BV
Qamel is a full service email marketing agency. With over 12 years of email marketing experience wWe provide higher conversions and more succesful interaction with your customers. We help with strategy, responsive design, templates, content, test plan and integration. Our organized processes, clear pricing structure and practical approach makes doing business with Qamel easy. We aim for measurable results and result maximization for the B2B, charity and B2C e-mail channel.
Copernica partner
As a partner of Copernica, Qamel BV offers their full support and services to deploy Copernica Marketing Software as effectively as possible. For example, through creative and automated email campaigns. With Copernica, you can create valuable contacts. Find out how Qamel BV can help you further.
Automated campaigns
Get personal by implementing the following email campaigns. With these campaigns, you can communicate with high degree of relevance.
Personalized newsletters
Use data to create creative and hyper personal email campaigns. Simply increase your CTR and COR.
Customer retention
Retain customers with interesting offers or relevant information based on customer data.
Repeat purchase
Send an email or SMS when a customer is most likely ready for a repeat purchase.
Abandoned shopping cart
Easily create an abandoned shopping cart email campaign and increase your turnover.
Reactivation campaign
Reactivate people after a long period by sending an email with a personal deal. For example, trade in an old product with a newer one.
Birthday campaign
Send a birthday campaign with a personalized discount offer.
Expertise (6)
After on a thorough inventarisation Qamel offers a "full" service: email strategy as part of online strategy; design of various types of templates and their implementation; content creation, editing and formatting. Also technical testing and directory management, publishing and tracking; test plan management, analyzing and implementing improvement. When looking for a full service consultancy with wide and deep knowledge of email business, you have come to the right place.
All templates are thoroughly checked for proper operation in various email programs. All templates are tested for spam sensitivity. There are several possibilities to create a mobile proof template, we determine which is best for you during a consult. Email templates are different from web pages. It is easily 3 to 4 hours of work to create a high quality template based on your corporate identity. We are happy to provide you with a quote for your template.
Lead nurturing is one of the main trends in email and online marketing. The behavior and characteristics of your leads are systematically registered and used for automated interaction. This system will develop a soft lead first into a marketing qualified lead (MQL), then into to a sales-ready lead (SQL) and eventually into a client. Qamel provides interactive sessions to set your lead nurturing strategy. During these sessions the ingredients for an effective lead generation and lead-scoring program are defined. We also help set the goals for qualified leads, how to get marketing and sales work together. And how to use content marketing to warm up your leads. After one or more sessions, with or without the help of Qamel, is it possible to set up your own Lead Nurturing program: the content, the interaction as well as the associated workflows.
Both the Copernica Fundamental and the Advanced Training are regularly provided at the Qamel office in Nieuwegein (Utrecht). During the Fundamental training all the standard features of Copernica will be explained to you and you will learn the different functions such as profiles, e-mails, web sites and content to make a quick start. After that, if you want to continue the training, you can do the Advanced training. A Fundamental certification is a requirement to participate. Both courses are set up as an interactive training by the email marketing consultants at Qamel, who work with Copernica on a daily basis. The courses are free of charge and are completed with a test. Pass your exam, and you will receive the certificate right away. On request Qamel can give customized trainings on email marketing, marketing in general, lead nurturing and Copernica. Contact us to discuss the possibilities. We also provide ongoing webinars on various topics surrounding Copernica and (email) marketing.
Creating a good design requires skills, especially in email, because of its technical limitations. Qamel's designers follow an effective procedure to comply with this and produce beautiful and effective designs in very limited time. Not all email communications are the same, the format depends on the goal. Create distinctiveness between promotions or invitations and the more general newsletter, while at the same time retaining your corporate identity. Qamel has a wide experience and can help you get there.
Web forms are the core of conversion pages. Targeted landing pages are clear and compact and designed to deliver results. We use fixed prices, depending on the size of the form.
---