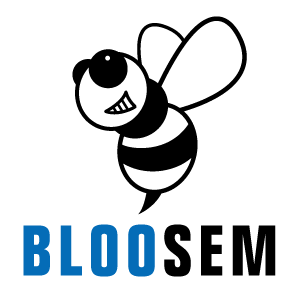 Copernica partner BlooSEM
BlooSEM is een online performance marketingbureau voor organisaties met gezonde ambities. Met een enthousiast team ervaren consultants zijn wij gevestigd in mediastad Hilversum. Wij zijn specialist in het bedenken en uitvoeren van een resultaat gedreven online marketing strategie. Het marketinginstrument dat daarbij voor onze klanten het hoogste rendement oplevert is SEM; search engine marketing. BlooSEM analyseert, ontwikkelt en realiseert ook online business voor haar klanten met andere marketing performance diensten als affiliate marketing, display advertising, social advertising, data feed marketing, lead management, emailmarketing en conversie optimalisatie. BlooSEM's performance diensten dragen altijd direct of indirect bij aan het gewenste resultaat; no-nonsense marketing!
Copernica partner
As a partner of Copernica, BlooSEM offers their full support and services to deploy Copernica Marketing Software as effectively as possible. For example, through creative and automated email campaigns. With Copernica, you can create valuable contacts. Find out how BlooSEM can help you further.
Automated campaigns
Get personal by implementing the following email campaigns. With these campaigns, you can communicate with high degree of relevance.
Personalized newsletters
Use data to create creative and hyper personal email campaigns. Simply increase your CTR and COR.
Customer retention
Retain customers with interesting offers or relevant information based on customer data.
Repeat purchase
Send an email or SMS when a customer is most likely ready for a repeat purchase.
Abandoned shopping cart
Easily create an abandoned shopping cart email campaign and increase your turnover.
Reactivation campaign
Reactivate people after a long period by sending an email with a personal deal. For example, trade in an old product with a newer one.
Birthday campaign
Send a birthday campaign with a personalized discount offer.
Expertise (1)
Als partner van Copernica biedt BlooSEM de support en diensten aan om Copernica marketing software zo effectief mogelijk in te zetten. Bijvoorbeeld met geautomatiseerde e-mailcampagnes waarmee je waardevolle een-op-een contactmomenten kunt creëren. Ontdek hoe BlooSEM je verder kan helpen. Geautomatiseerde campagnes Haal meer uit e-mail door de volgende campagnes in te zett en. Naarmate je de klant beter leert kennen creëer je waardevolle een-op-een contactmomenten. Door krachtige segmentaties communiceer je met hoge mate van relevantie. Gepersonaliseerde nieuwsbrieven Data inzetten bij creatieve en hyperpersoonlijke e-mailcampagnes. Verhoog eenvoudig je CTR en COR. Klantretentie Behoud klanten met interessante aanbiedingen of relevante informatie gebaseerd op klantdata. Herhalingsaankopen Verstuur een e-mail of SMS op het moment dat de klant toe is aan een nieuw product. Verlaten winkelwagen Creëer eenvoudig een verlaten winkelwagen e-mailcampagne en verhoog je omzet. Heractivatiecampagne Na 2 jaar klanten heractiveren door een e-mail te versturen met een persoonlijke inruildeal van hetzelfde merk. Verjaardagscampagne Verstuur een verjaardagscampagne met een persoonlijke kortingsaanbieding.
---