Copernica and Fresh Relevance announce strategic partnership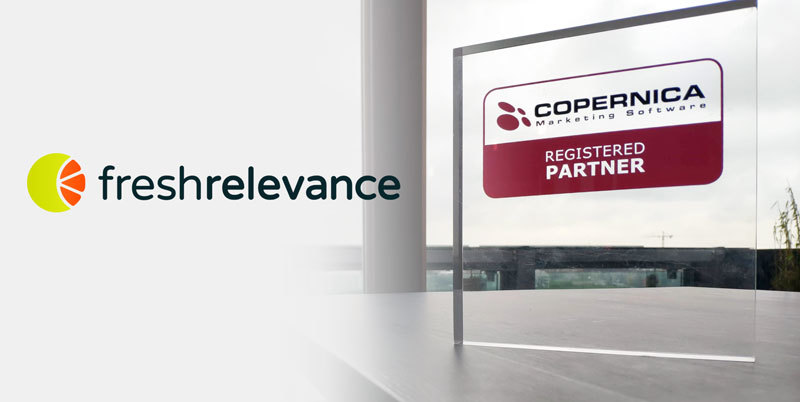 Copernica announces its partnership with Fresh Relevance, the real-time personalization platform.
This partnership will give brands the ability to deliver a more personalized email experience to customers by collecting and aggregating real-time behavioral, transactional and contextual data across channels and devices. Joint customers of Fresh Relevance and Copernica will be able to benefit from dynamic real-time content, product recommendations, advanced cart and browse recovery, social proof and behavioral targeting. Through a holistic view of the customer and access to a comprehensive set of real-time tools, brands can maximize revenue and customer loyalty by personalizing the email experience for each individual subscriber.
The Fresh Relevance platform seamlessly integrates with and sends through the Copernica marketing platform, keeping the sender reputation and deliverability protected. Set up is simple and just a matter of entering the ESP log-in credentials, with no need for complex or time-consuming integration.
Harry Hanson-Smith, Director of International Business Development at Fresh Relevance, says
"Our partnership with Copernica, a leading email service provider in the Netherlands, marks an exciting next step in our international expansion. We're looking forward to working together to give customers the ability to harness valuable real-time insights and tools to effectively engage consumers. Imagine having the ability to segment your data based on any criteria you wish, whether it's order size, stage in the customer lifecycle or favorite brands, or to boost conversions by displaying personalized product recommendations, the highest rated products or dynamic content in email campaigns. These are just a few of the exciting applications unlocked by Fresh Relevance's collaboration with Copernica."
Lawrence Ubachs, Business Development Manager at Copernica Marketing Software, adds
"Collaborating with Fresh Relevance allows our joint customers to leverage the power of Copernica's sophisticated and easy-to-use marketing automation platform and to enhance and improve the effectiveness of email marketing campaigns with data-driven real-time personalization. With access to a comprehensive personalization platform and unrivaled set of real-time tools, brand marketers will be able to provide the personalized experiences that consumers now demand."