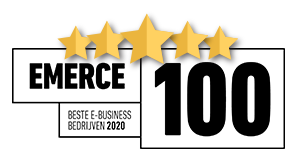 Copernica Marketing Suite
The most powerful, flexible and configurable marketing suite you can find, built for marketeers and merchants.
Interested in a cloud-service or in an on-premise MTA? Check out the rest of our products here!
Explore the main features of Copernica Marketing Suite
Fancy drag-and-drop editing
Easily create responsive emails with our drag and drop template editor .
DKIM signing
We sign your outgoing email messages with DKIM keys to improve deliverability.
Flexible databases
Create personalized and automated campaigns, based on information in different databases .
Log files
Easily accessible log files, download or connect via our REST API.
Bounce tracking
Get notified of undeliverable emails. Also, all data is stored in log files.
Inline CSS
We automatically inline your email's CSS for best results across popular email clients.
Click Tracking
Copernica automatically measures who clicked on which link without any hassle.
DMARC analyzer
It's easy to analyze DMARC records from the Copernica dashboard.
Webhooks
Receive real time data from Copernica and link it to your own system.
Follow up Actions
Automatic responses based on clicks or submitted web forms.
Flexible input
Choose to create and design mailings in a drag-n-drop editor or/and in HTML.
Dynamic content
Conditional content or content blocks based on data from various databases.
Personalized attachments
Personalized attachments or generate custom PDFs.
Web forms
Powerful web forms, connected to profiles or follow up actions.
Advanced control
We give you the control over your database selections, statistics and mails.
Pre-built integrations available
With an integration you automatically synchronize data from your webshop, website or application. For example, you can synchronize all kinds of customer data, products viewed, shopping basket data, orders and newsletter subscriptions.
Integrations for e-commerce platforms
Integrations that automatically synchronize data from your webshop to Copernica, including customer data, products viewed in your shop, shopping basket data, orders and newsletter subscriptions.
E-commerce integrations
Integrations for CMS platforms
Connect your CMS to Copernica and automate your email campaigns. Send automatically every week personalized newsletters filled with RSS/Atom feeds of relevant articles.
CMS integrations

Copernica offers a fantastic way to store data and really understand the customer.
Brett Sammels, LAW Creative