Big data for retailers: It is not as complicated as you think
Piet Zoomers case study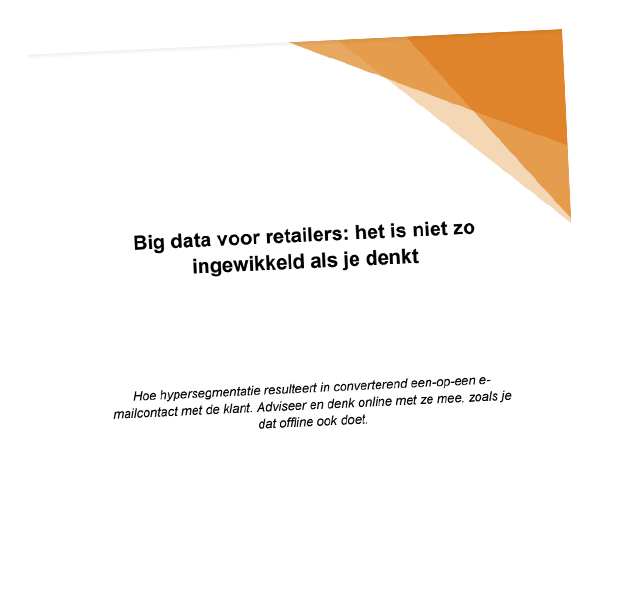 Download document
You will receive this information via email.
About this document
The recent developments around big data and algorithms offer great opportunities to the retail sector. Since companies have so much customer data in their possession nowadays, self-learning algorithms can quickly provide useful insights and predictions. However, there are only a few retailers that use predictive algorithms in their database. Thus, a lot of companies still make the mistake of massively sending out bulk emails. You should understand that someone with an Illy coffee machine is not waiting for an offer on Senseo coffee pads. So, how can you switch from bulk email campaigns to one-on-one marketing? Read this white paper and find out!
Plan online demo
Are you curious what Copernica can do for you? Then schedule an online demonstration without any obligation. In half an hour we will be happy to show you the software and answer all questions.
Plan demo