31.2% conversion increase by personal customer journeys
Dekbed-discounter case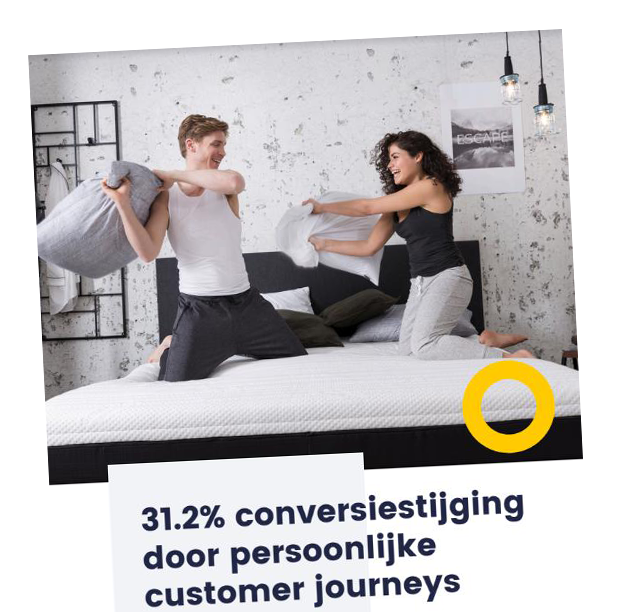 Download document
You will receive this information via email.
About this document
Combined marketing channels and hyper-relevant content are two factors that are of unprecedented importance for every e-retailer. If you know how to link data sources in the right way and provide your personal content, this will pay off in enviable conversion figures.
The story of Dekbed-Discounter is living proof of this. By storing customer data centrally, handling data smartly and making the customer journey hyper-personal from start to finish, Dekbed-Discounter realized a jealous conversion increase of 31.2%. In this white paper you can read how they achieved this in collaboration with Yellowgrape.
Plan online demo
Are you curious what Copernica can do for you? Then schedule an online demonstration without any obligation. In half an hour we will be happy to show you the software and answer all questions.
Plan demo