Data is the key to direct bookings in travel
Hampshire Hotels case study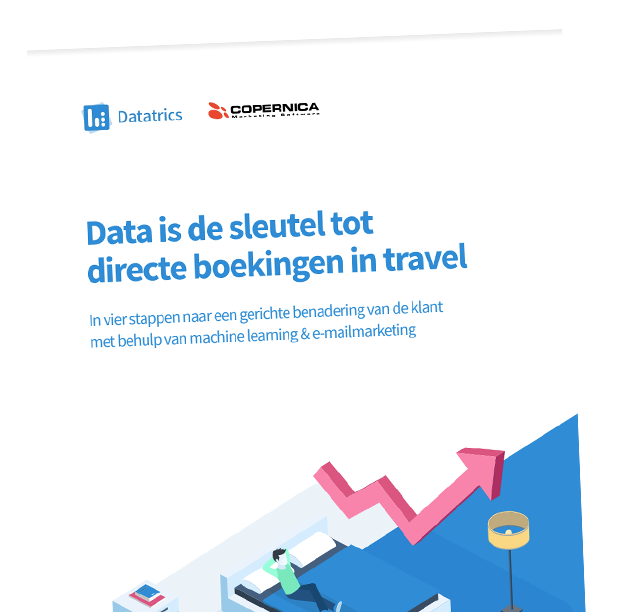 Download document
You will receive this information via email.
About this document
Travellers and vacation goers often begin their holiday search on online travel agents (OTAs), such as Booking.com and Expedia, or meta search engines, such as Trivago and Skyscanner. They also preferably do the actual bookings with a digital intermediary. For travel organizations and hotels this means that they have to pay a high price in the form of commissions and affiliate fees. In addition, they lose their contact with the customer, because OTAs and meta search engines do not share data.
The solution: use the data that is available in a smart, automated way and maintain contact with the customers through email marketing. In this white paper we discuss how you can achieve this with minimal manpower, but maximum effect.
Plan online demo
Are you curious what Copernica can do for you? Then schedule an online demonstration without any obligation. In half an hour we will be happy to show you the software and answer all questions.
Plan demo