Reducing thresholds with personalization in email
Bookit.com case study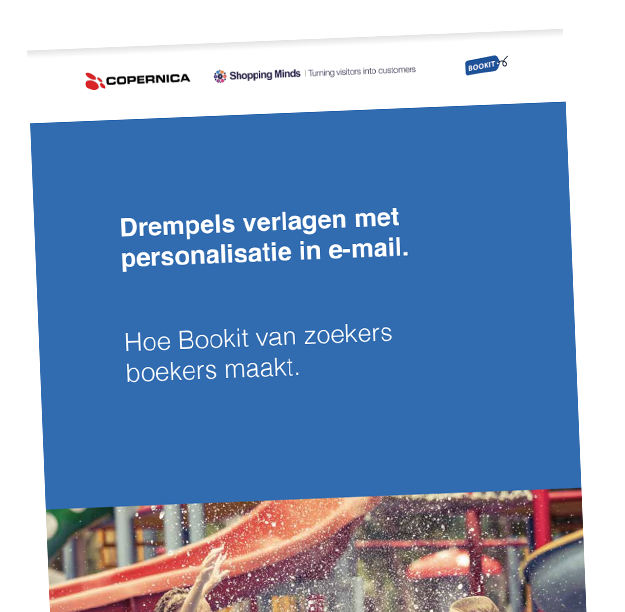 Download document
You will receive this information via email.
About this document
Reducing thresholds with personalization in email: How Bookit turns website visitors into holiday bookers
A lot of travel agencies are faced with the question of what the best way is to approach website visitors. By clearly mapping out the preferences and wishes of visitors, you can tap into this with the help of an algorithm and automated email campaigns.
A visitor, for instance, may be interested in booking a particular holiday, but not at this specific moment. A self learning algorithm then determines what moment is more relevant for this visitor based on his/her displayed behavior. Bookit, the organization behind weekendjeweg.nl uses the data management platform (DMP) of Shopping Minds for this. Here all behavioral data is stored and organized.
The DMP was initially developed to personalize websites. However, with the help of Copernica Marketing Software, the DMP can also be used to personalize emails.
Plan online demo
Are you curious what Copernica can do for you? Then schedule an online demonstration without any obligation. In half an hour we will be happy to show you the software and answer all questions.
Plan demo