Lead generation in fashion
Case studies of fashion retailers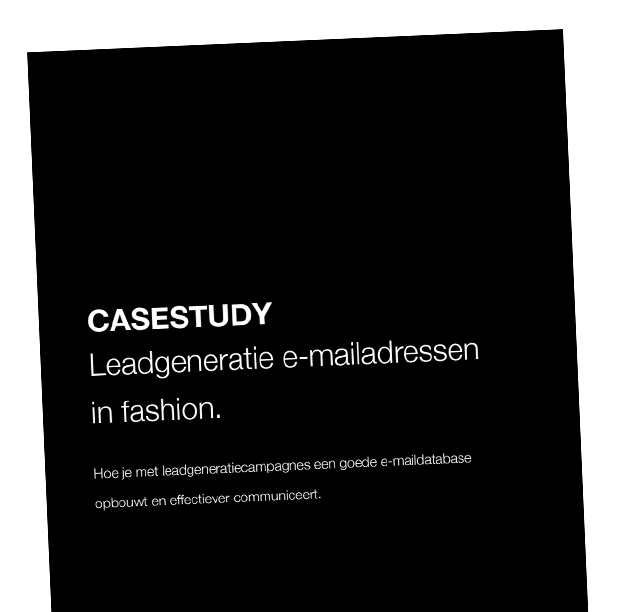 Download document
You will receive this information via email.
About this document
Building a high quality email database is an important requirement for effective email marketing. As a fashion brand or retailer you might therefore be wondering how you can grow your email list. This case study describes what steps fashion retailers like Manfield, van TIlburg and CoolCat have taken to grown their email database. It elaborates on the techniques they have used as lead generation tools (like promotion- and joint venture campaigns) and explains what factors you need to keep in mind when you want to apply these tools yourself.
Plan online demo
Are you curious what Copernica can do for you? Then schedule an online demonstration without any obligation. In half an hour we will be happy to show you the software and answer all questions.
Plan demo