49% makes a second purchase after receiving personal fashion advice: Van Tilburg's first-time buyer flow
Van Tilburg case study
Only available in Dutch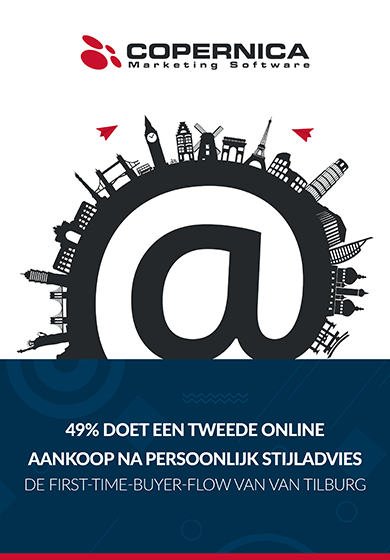 Fill in the form and gain access to the white paper.
We will gather your email address to send you the white paper and to contact you one-off to inform you about our products.
As the largest independent fashion retailer in The Netherlands, Van Tilburg made its name by providing offline fashion advice. They successfully adapted this approach to the online world by designing an email flow for first-time buyers. By storing interaction data within Copernica, the campaign enabled Van Tilburg to also provide fashion advice online.
Want to know which campaigns helped convince 49% of Van Tilburg customers to make a second purchase? Download the whitepaper to find out more.
Are you curious about the possibilities of automated email marketing campaigns within your sector? Or do you have any other questions, comments or concerns? Please contact us!
Read here how we carefully handle your personal data.