Special offer for partners
For agencies, IT services and other marketing professionals other rates and benefits apply
Why become a partner?
The Copernica partnership is open for companies that serve multiple customers who like or want to use software of Copernica, and for companies that offer products or services beneficial for existing Copernica users. If you meet one of these requirements, or of course both, you can sign up for the Copernica partner program.
Email Enzo Partner of the year 2018
WeMessage best newcomer of the year 2018
What are the advantages?
As a partner of Copernica, you profit in multiple ways. Naturally, you receive some procurement advantages associated with the partner fare, and because you divide your email and API call bundles over multiple accounts. But that is not all. A lot of partners gain extra customers and profit from a Copernica partnership because customers often look for renowned partners to outsource services to, such as the making of template designs or production of complete campaigns.
Procurement benefits
For partners a reduced rate applies for the registration of extra accounts and users.
Commission and Support
If a Copernica user selects you as a preferred partner, you will be the first contact point for this user. This is an unique opportunity to build a sustainable relationship with your customers. All related questions are automatically redirected to you, and in addition you will receive a 10% commission of the income we generate from this customer.
New customers
All Copernica partners get a prominent place on our website. We refer all our customers that ask for extra support, such as designing new templates, setting up campaigns or building integrations, to our partners. Good feedback and a high partner score leads to more referrals.
What are the procurement benefits?
A partner licence is based on a regular Copernica licence, but with two important differences. For creating extra accounts and users, adjusted pricing applies. The more companies and/or users are connected, the more costs for extra accounts are reduced.
In addition, variable costs for email and API calls are distributed across all accounts.
We can send you an email with the partner tariffs. Enter your company name and email address to request this message.
Our presence on the de Webwinkelvakdagen 2018
Other advantages
Partners are important for us, which is why we involve our partners in numerous marketing activities. Our partners benefit from our contacts with publishers and our presence on fairs such as the Webwinkelvakdagen. Also we organise partner events multiple times each year, to exchange thoughts on how to improve our services.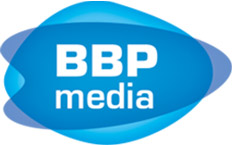 Partner score
What are the criteria for earning this award? The award is granted to partners with the highest score. The following factors have to be taken into account:
Mention your partnership on your website
Become a Copernica expert
Convince your relationships
Use Copernica for your own marketing activities
Ask satisfied customers to write a review
Publish collective content
Organize a seminar with Copernica
Take part in a fair with Copernica
Awards
The partner of the year and best newcomer awards of the past years.
Partner of the year
2018 Email Enzo
2017 Yellowgrape
2016 Yellowgrape
2015 Gracious Studios
2014 ISM eCompany
2013 ISM eCompany
2012 redhotminute.
Best newcomer of the year
2018 WeMessage
2017 100%EMAIL
2016 Ematters
2015 PI marketing
2014 Qamel
2013 U-Online Marketing
2012 Bookerz
Personal contact
Olivier Francken is responsible for cultivating and maintaining the strategic and commercial relationships amongst our partners.