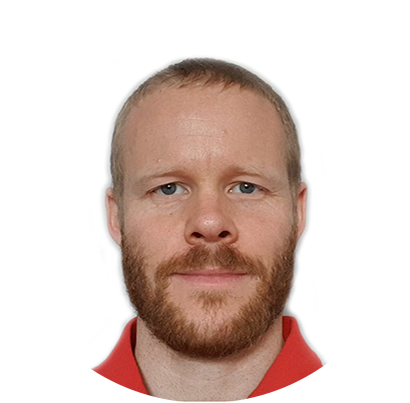 Copernica partner Ray the Mailman
Switching from MailChimp to Copernica? I'm your man! After years of working as an official MailChimp Expert (during which I coded over 150 email templates), I decided to partner up with Copernica in 2014. My first project was / is a pretty big one (check out the case that comes with this profile to find out more), which enabled me to get to know almost every aspect of Copernica very well. You don't have to come from MailChimp in order to work with me, obviously. I'm an allround email marketing guy with years of experience. The best part: I do everything myself. That means you speak with the person who does the work. My various qualities enable me to speak the language of designers, developers and marketing folks. This makes for varied and interesting days, which keeps me sharp - which in turn works to your advantage!
Copernica partner
As a partner of Copernica, Ray the Mailman offers their full support and services to deploy Copernica Marketing Software as effectively as possible. For example, through creative and automated email campaigns. With Copernica, you can create valuable contacts. Find out how Ray the Mailman can help you further.
Automated campaigns
Get personal by implementing the following email campaigns. With these campaigns, you can communicate with high degree of relevance.
Personalized newsletters
Use data to create creative and hyper personal email campaigns. Simply increase your CTR and COR.
Customer retention
Retain customers with interesting offers or relevant information based on customer data.
Repeat purchase
Send an email or SMS when a customer is most likely ready for a repeat purchase.
Abandoned shopping cart
Easily create an abandoned shopping cart email campaign and increase your turnover.
Reactivation campaign
Reactivate people after a long period by sending an email with a personal deal. For example, trade in an old product with a newer one.
Birthday campaign
Send a birthday campaign with a personalized discount offer.
Expertise (7)
Copernica's API offers a lot of options - and I love using them. You need a custom lightbox signup form? No problem! My weapons of choice are PHP and JavaScript (and - by extension - AJAX and jQuery).
Coding HTML emails is my absolute specialty: I've literally coded hundreds of them. I only use real life hardware and software for testing, so no screenshot based simulations. Before you even start to set up your first campaign, I've already seen your template on a whole bunch of actual desktops, laptops, tablets and smartphones. I love it!
You want to live a care free life? No problem! In terms of email marketing, that is. I'm a designer, developer, copywriter and projectmanager, so I speak all the languages. Feel free to hook me up with any employee or outside party that you need me to talk to - and I'll gladly do so in their own dialect. But first...you need a strategy! That means identifying target groups, setting goals, creating a concrete plan and most of all: making sure your email strategy is well integrated with your other marketing channels. That's the part we do together. After that you'll be living on Easy Street!
I love to write. I am interested in just about anything, which makes it easy for me to see through other people's eyes. There is no platform that relies on text as heavily as email does: most email clients don't display images right away, which means the words in your email are crucial.
Designing emails is different from designing...well, anything else really. Webbrowsers offer a lot of graphical features that email clients don't. That doesn't mean an email can't be pretty though. In fact, simplicity in its own right can be a beautiful thing. My design philosophy is: Basic Design Done Extremely Well.
Webforms put the "inter" in "internet". Without forms, the internet would be static and boring. Whatever kind of form you need (sign up, unsubscribe, update profile, survey) - I can deliver it!
WordPress is an amazing and very flexible platform. I develop custom WordPress themes and custom WordPress plugins, so I'me very familiar around these parts.
---
Projects(1)
Barvee: merging databases & enriching subscriber profiles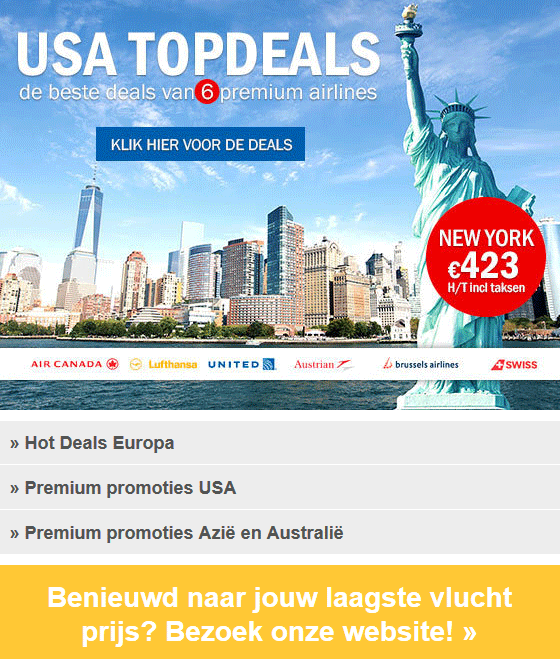 Barvee is Belgium's number one travel promotion agency. CenterParcs, Neckermann, Landal and TravelBird are just a few of the many organizations they've partnered with over the years. Bart (the owner) had been using MailChimp for a while, but he felt he wasn't making the most of his email strategy. So...we moved and merged his subscribers (over 1 million of them, spread out over a dozen lists) into a single Copernica database, removing duplicates and bounces, preserving unsubscribes from the past and implementing a procedure that now allows us to tag links in order to enrich subscriber data between multiple brand websites (among which Zomerbrochure.be and Reisfanaten.be). The result: better targeted emails. Additionally, I designed and developed a series of responsive email templates that Bart now uses to send out roughly 10 million emails each month. His database continues to grow - courtesy of the lightbox signup form I developed for his WordPress websites.
Reviews (0)
---