5 inspiring email campaigns
Only available in Dutch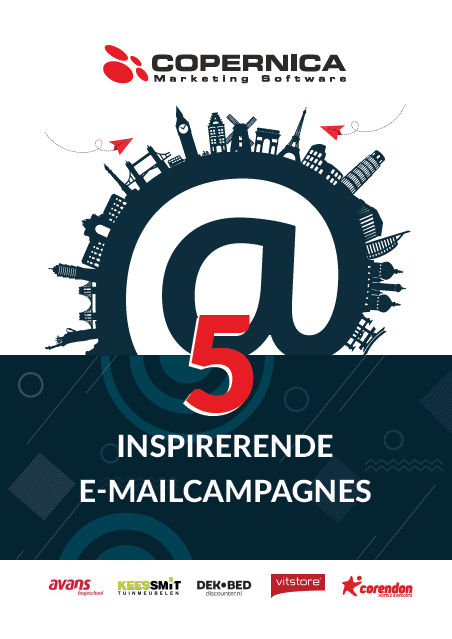 Fill in the form and gain access to the white paper.
We will gather your email address to send you the white paper and to contact you one-off to inform you about our products.
In this white paper, we show you how you can build a loyal customer base and attain more turnover from email with the help of a carefully considered strategy, attractive design and smart content. Learn from the inspiring cases of five unique brands including Corendon, Kees Smit and Vitstore.
Are you curious about the possibilities of automated email marketing campaigns in your industry? Or do you have any other questions, comments or concerns? Please contact us!
Find our privacy policy here.