How Wijnvoordeel retains its leading position
Wijnvoordeel.nl case study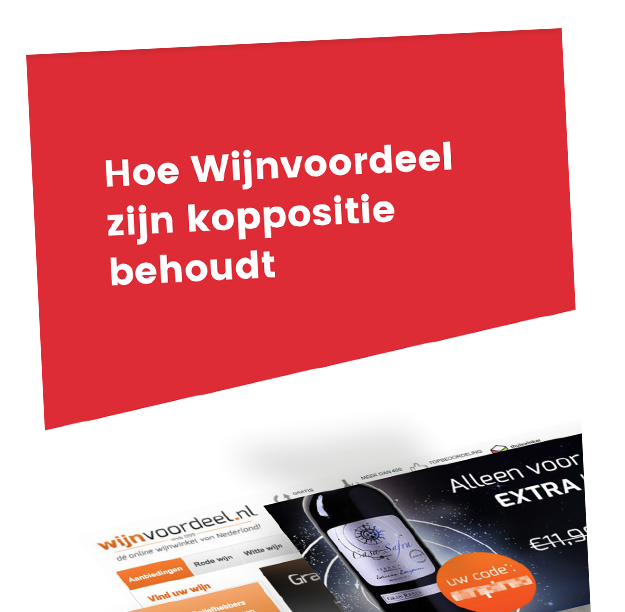 Download document
You will receive this information via email.
About this document
Wijnvoordeel.nl is one of the first online wine stores in the Netherlands. Their proposition is to sell renowned wines at spectacularly low prices. During the past few years, Wijnvoordeel has grown into the number one online retailer for wines in the Netherlands. This success has not been handed to them on a plate; Wijnvoordeel has innovation in its DNA and is considered to be a very progressive player in the field of online retail and marketing.
In this white paper you can read how Yellowgrape helped Wijnvoordeel maintain their leading position thanks to responsive email templates, personalization and a unique television campaign.
Plan online demo
Are you curious what Copernica can do for you? Then schedule an online demonstration without any obligation. In half an hour we will be happy to show you the software and answer all questions.
Plan demo